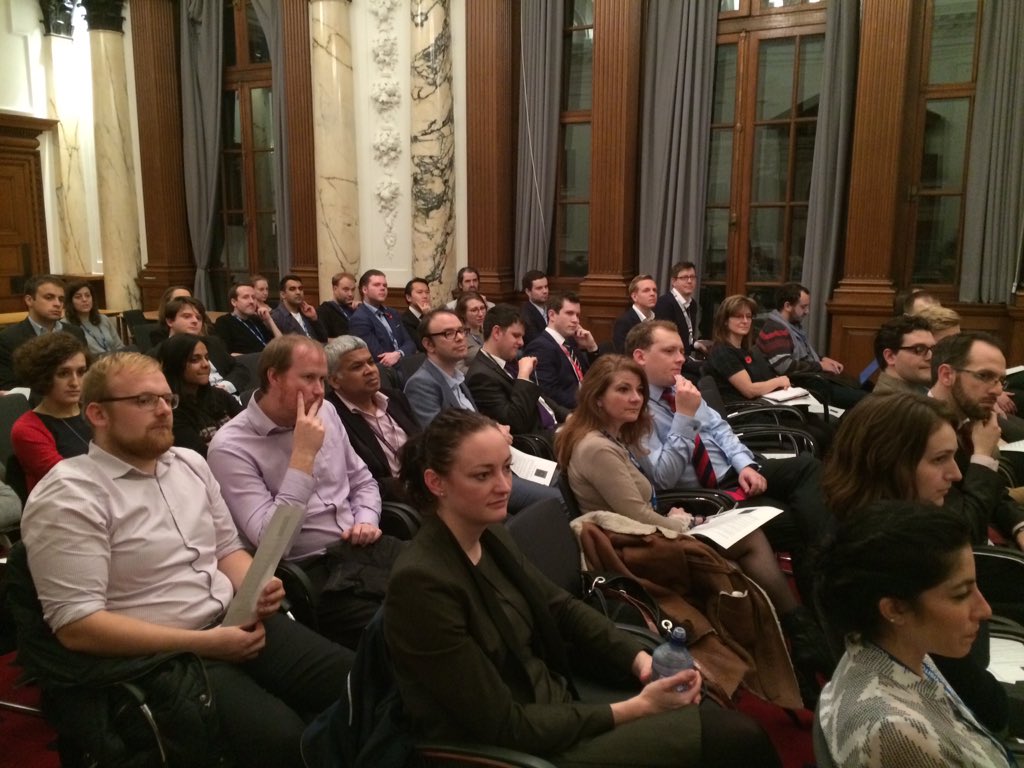 A major milestone for PS21 this week with the launch of the results from our Great Power War Survey. Looking at these results and the increased risk of nuclear war, we hosted a great discussion at the Cabinet office in London with a panel of speakers including Sir Lawrence Freedman, Omar Hamid and Bernie de Haldevang. 
On average, the 50 survey predicted a 6.8 percent chance of a major nuclear conflict in the next 20 years, killing more people than the Second World War. Sixty percent said the risk of this had increased over the last decade, while 52 percent said they expected it to grow further in the 10 years to come. The most likely great power conflict was seen as India versus Pakistan, while war between Russia and NATO was seen marginally more likely than between the US and China. For more details, click 
here.
Join PS21 and Young Professionals in Foreign Policy (YPFP) London for an evening of drinks and networking, with impressive views of the London skyline.
2901 Landmark West Tower, 22 Marsh Wall, E14 9AL from 18:30.
From Russia's war in Ukraine to the fight against Islamic State, talk of "shaping the narrative" has become ever more central to discussion of conflict. But what does that really mean? PS21 calls together a uniquely qualified panel to discuss this. Is it something separate to direct military action or something that happens alongside? How does the Internet and social media change how it works? Do Western states ever truly affect the popular narrative in regions such as the Middle East? And what historical lessons can we learn from recent and not so recent conflicts?
The discussion will be moderated by Peter Apps, global defense correspondent for Reuters and PS21 Executive director and the panel will include Lieutenant-General Sir Graeme Lamb retired, former UK Director Special Forces and advisor to US commanders in Iraq and Afghanistan and member of the PS21 International Advisory Group, John Bassett, former head of GCHQ London and Washington stations and member of the PS21 International  Advisory Group as well as Alia Brahimi, visiting fellow, Oxford University and PS21 global fellow.
Exact timings to be confirmed shortly.
What else PS21 got up to this week: 
PS21 New York held another event, this time looking at drones and targeted killings. The panelists included Richard Barrett, former head UN al-Qaeda/Taliban monitoring team and current Senior Vice President of the Soufan Group, Erik Lin-Greenberg, PS21 Global Fellow, Former US Air Force Officer and PhD candidate at Columbia University as well as Naureen Shah, Director at Security With Human Rights, Amnesty International USA. Moderated by Jason Fields, opinion editor at Thomson Reuters, it was a great discussion with some powerful insights. The report for this will be published soon.
On November 3rd, PS21 global fellow
Gwenn Laine
talked with
John Basset
about the importance of acknowledging the strategic role and centrality of the political narrative in modern conflict.
Bassett
is a member of the PS21 International Advisory Group and a former official of the Government Communications Headquarters (GCHQ) of the British government. Click
here
to watch a video of this discussion.
And last but not least, don't forget PS21's book "Facing Facts – Is Britain's Power Diminshing?" by 
Daily Telegraph 
reporter 
Peter Foster, 
is available on Amazon. Click
here
to buy online.
Previous PS21 Reports:
Other Articles
November 2015

October 2015